Learn this technique with us! Below you find what you need: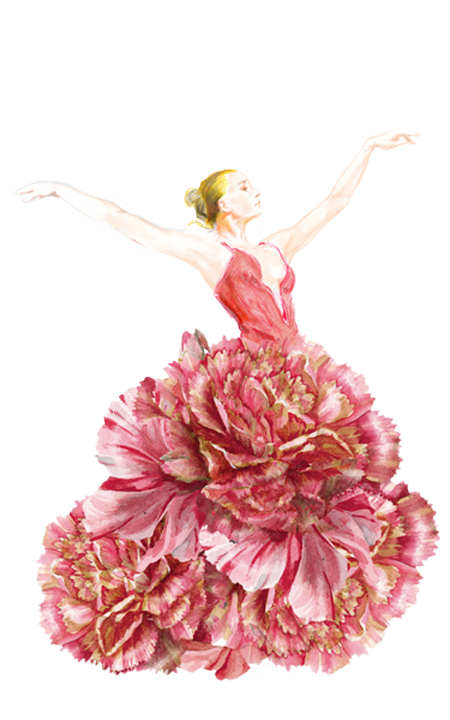 Carnation Woman
Step by step
Apply the matt water-based primer (BAS-1) with a brush on the wooden board and wait for it to dry. Once dry, use sandpaper to make it smoother.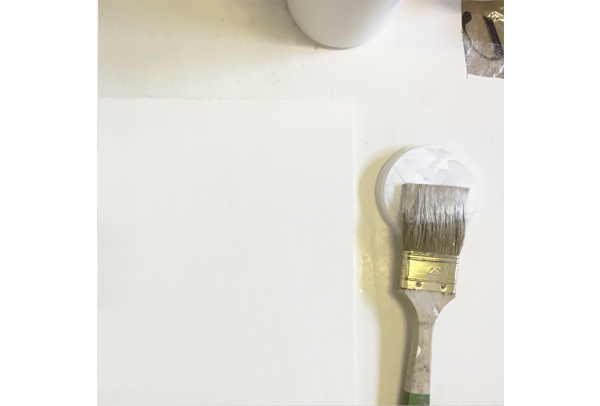 With the paper tape, mark an area of 4 cm. Then apply the dove-gray metallic color (MCC-03) and once dry apply the acrylic bonding agent (GLU-2).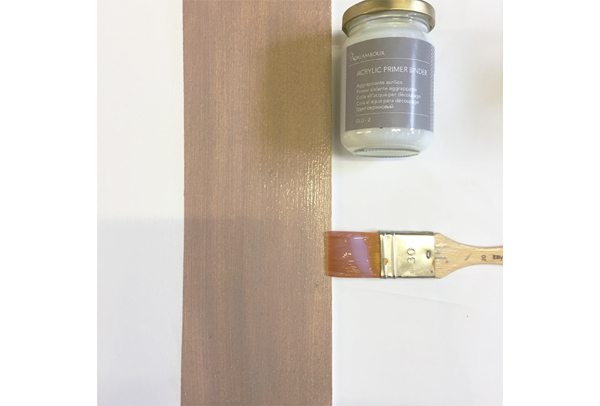 On a small plate, mix the 3D Bordeaux crackle effect colored paste (3DK-14) until smooth.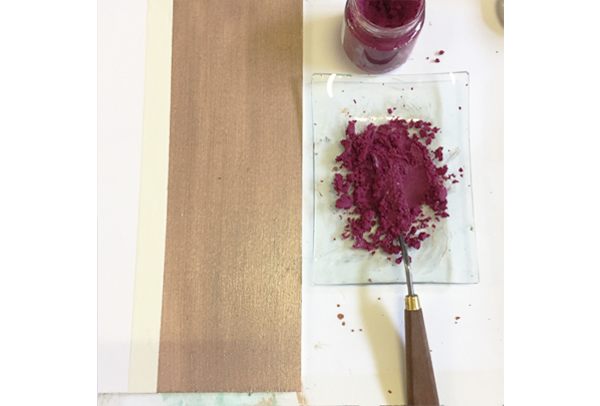 Apply the crackle paste with a spatula over the area previously colored with the metallic dove gray color and the adhesion agent.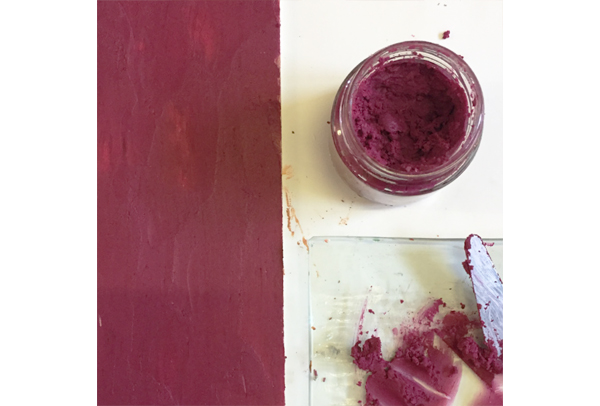 Glue the decoupage rice paper (DGR-215) using water-based glue (GLU-1).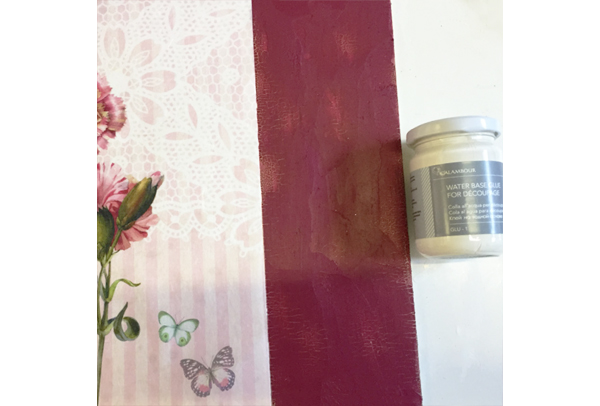 Remove the paper tape and cut out the rice paper subjects (DGR-272).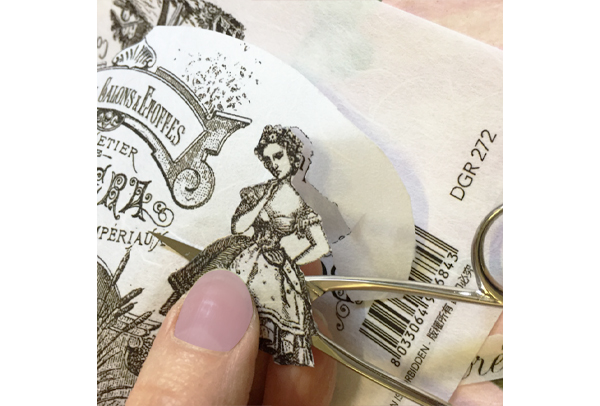 Glue the cut out subjects with water-based glue (GLU-1).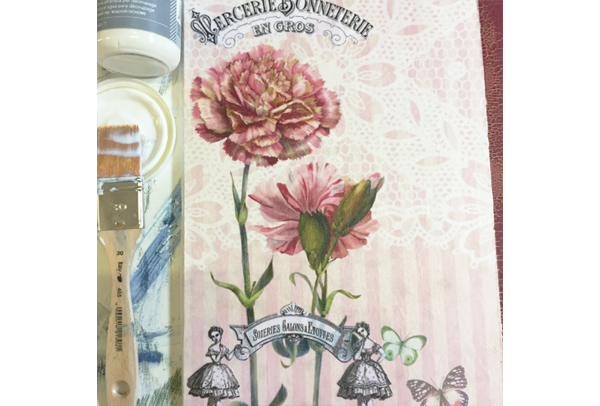 Create the decorations with the metallic color dove gray (MCC-03) on the stencil (SCB-112) using the spatula.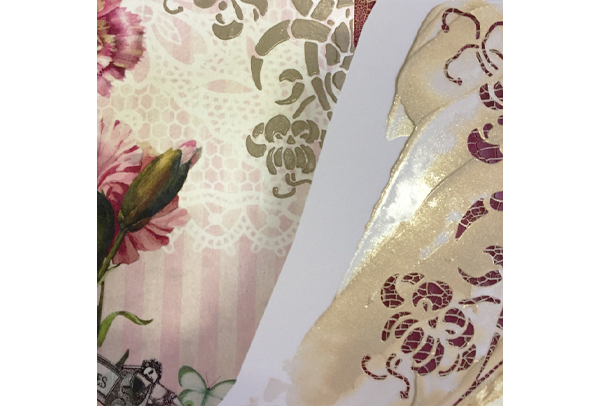 While waiting for everything to dry, cut the 3D card (CPA-20) and compose the woman.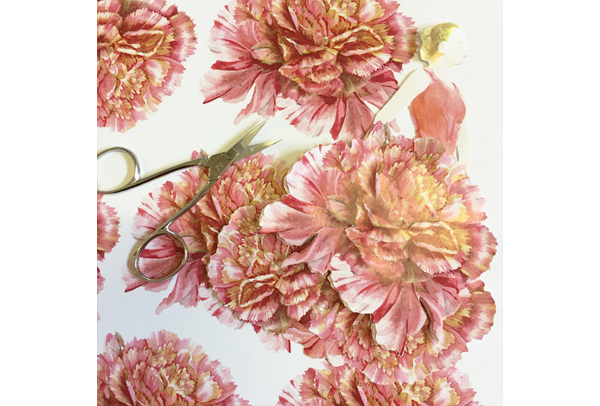 Protect the crackle paste with the final protective (VAR-4) and then position the woman and glue it with the water-based glue (GLU-1).